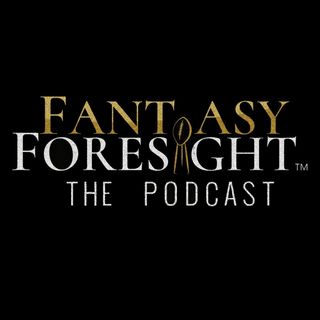 Fantasy Foresight - The Podcast!
From the creators of FantasyForesight.com, Jay (@ForesightJay) and Ben (@ForesightBen) bring you a fast-paced and fact-based Fantasy Football podcast. Fantasy Foresight focuses on NFL data and analytical evidence highlighted by Total Foresight, a unique all-encompassing metric developed to help you draft strong fantasy teams and effectively manage your roster in order to deliver you that coveted hardware.

We like to win. We want you to win.

Give us a try, you'll be glad you did.